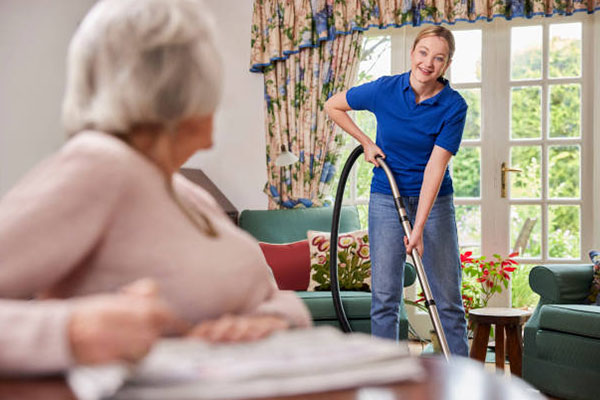 An integral part of the Council on Aging's mission is its goal to promote and safeguard the independence and well-being of seniors.  Personal Care Workers and Homemakers are part of our team dedicated to making that happen.
The Personal Care workers under the plan of direction set up by CoA's licensed practical nurse provide seniors with assistance with their daily activities of living such as bathing, dressing, transferring, mouth care, etc.
CoA Homemakers help seniors by doing light housekeeping, laundry, and grocery shopping.  A typical visit may have them cleaning the bathroom and kitchen, and then dusting in the living room and bedroom, running the vacuum on the carpets, or washing the kitchen floor, while they have a load of bedding in the washer.
 We are here to help!  Call (810) 984-5061 to learn more or get started.