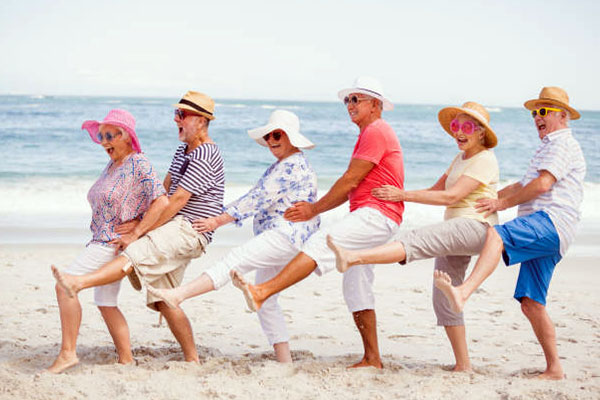 All day trips may be paid in full at sign up, but no later than 30 days prior to departure. Checks payable to "CoA Travel" can be mailed to: 600 Grand River Avenue, Port Huron MI 48060; or drop a check or cash off at the Washington Life Center or Port Huron Senior Center (we cannot process credit/debit cards for one day trips or Diamond trips). Travelers on day trips from Port Huron depart from the SAMS Club parking lot (north of the SAMS Club gas station) in Port Huron Township. We also pick up passengers at the Meijer parking lot in New Haven. Please advise us of your departure choice. There are no refunds or credits for daytrips, but a person can take your place if you advise us. We strongly encourage multi-day travelers to purchase insurance. Everyone is invited to enjoy these trips.  Non-members pay just $10 more than the posted price.
Upcoming Trips
We are here to serve your travel needs. Call today 810-984-5063
TIGERS GAME ANYONE? If you would be interested attending a Tigers game in 2024 please call Shannon and add your name to our "I'm interested list".
February 2024
9, Friday  Zekelman Holocaust Center – Enjoy a full docent led one hour tour of the Holocaust Museum followed by an optional next generation talk by a surviving Holocaust family member or enjoy time to browse on your own. Buffet style lunch at Peterlin's in Farmington MI. Registration/payment deadline February 1, 2024.  $115.00
11, Sunday  Wicked @ Detroit Opera House – This Broadway sensation, looks at what happened in the Land of Oz ... but from a different angle. Long before Dorothy arrives, there is another young woman, born with emerald-green skin—smart, fiery, misunderstood and possessing an extraordinary talent. When she meets a bubbly blonde who is exceptionally popular, their initial rivalry turns into the unlikeliest of friendships ... until the world decides to call one "good," and the other one "wicked." Dinner on your own – post performance. Registration/Deadline January 30, 2024. $205
 April 2024
Mama Mia @ The Fisher Theater - A mother, a daughter & three possible dads. And a trip down the aisle you'll never forget! Set on a Greek island paradise where the sun always shines, a tale of love, friendship, and identity is beautifully told through the timeless hits of ABBA. On the eve of her wedding, a daughter's quest to discover the father she's never known brings three men from her mother's past back to the island they last visited decades ago. Call for details.
May 2024
1, Wednesday  Route 66 @ Meadowbrook Theater – Take a dollop of Grease, mix in some Pump Boys and Dinettes, and add a generous dose of Forever Plaid and you've got the high-octane fun of Route 66! Beginning with the sounds of 1950s Chicago and traveling along the 'Main Street of America' to the California coast with the surf music of the 1960s, this exciting musical revue features 34 of the greatest 'Rock 'n' Road' hits of the 20th century. Songs include "Dead Man's Curve," "King of the Road," "Little Old Lady from Pasadena," "Beep Bep," "Six Days on the Road," "Little GTO," "Fun, Fun, Fun," and many more. Lunch at Bravo Restaurant in the Village prior to the show. Registration deadline March 25, 2024. $155.00
18-24  Diamond Tours presents Atlantic City, New York City & Philadelphia. Three exciting cities-3 times the fun! Join our amazing C.O.A. travel group for 6 nights including 3 consecutive nights at an Atlantic City Casino Hotel. Enjoy a guided tour of New York City that will include Rockefeller Center, Times Square, Central Park & more. A guided tour of Philadelphia along with free time to see the Liberty Bell & Independence Hall are also included. Price includes all lodging, 9 meals- 6 breakfasts /3 dinners, along with a Casino Bonus. Registration/payment deadline March 1, 2024. $1052/dbl.
25, Saturday  Eastern Market – Spring is in the air! Bring your wagons or carts – it's flower season! Spend the morning browsing for the perfect flowers for your home or just enjoy a Saturday morning browsing the different vendors Eastern Market has to offer. Wagons are welcomed and encouraged. Registration/payment deadline May 17, 2024. $60.00
June 2024
20, Thursday  Detroit Princess Cruise. Join Council on Aging Travel for a day on the Detroit River. We will be cruising the river in style on the Detroit Princess!  The day includes deluxe motor coach ride from Port Huron to Detroit once we board the Princess will enjoy a tour and history lesson on both the American and Canadian sides of the river. We will cruise around Belle Isle while enjoying a buffet style lunch and enjoying the sounds of Motown from the Prolifics.     Limited seating available. This trip will likely sell out quickly, secure your spot today. Registration/payment deadline May 15, 2024.  $130.00
July 2024  
14-20  Diamond Tours presents Cape Cod. If you have never been to the New England area, now's your chance! Enjoy 6 nights lodging including 4 consecutive nights in the quaint Cape Cod area. Your tour will include a ferry ride to Martha's Vinyard with time to choose your own tours on the island. A guided tour to the historic seaside towns of Hyannis & Sandwich. A guided tour of the Outer Cape, including Provincetown & Chatham. If this wasn't enough, you will also visit Plymouth, MA & the famous Plymouth Rock, the JFK Museum & Sandwich Glass Museum. This trip will likely sell out fast, reserve your spot today.  Registration/payment deadline May 1, 2024. $1022/dbl
31, Wednesday  Rum Runners Tour – Its finally back! If you think you know the story of prohibition, think again…Step back in time and witness the epic battle between law and disorder during the Roaring Twenties. Take a wild bus ride through historical locations in Windsor then enjoy lunch at a re-enacted Speakeasy along with a two-hour show. Passport or Enhanced ID required. Registration/payment deadline June 20, 2024. $175.00
August 2024        
18-23  Diamond Tours presents Montreal & Quebec City & Canada's Capital City Ottawa. Enjoy 5 spectacular nights in the beautiful country of Canada. A local guide will be with your group each day. Guided tours of Montreal, Quebec City & Ottawa are included as well as a visit to Notre Dame Basilica. Stop in Montreal's Underground City & Ottawa's Parliament Hill. Cruise on the St. Lawrence River & a visit to St. Joseph's Oratory of Mount Royal. Ten meals included. Registration/payment deadline June 10, 2024. $1218/dbl
September 2024        
16-20  Diamond Tours presents The Ark Encounter & Creation Museum. Back by popular demand! Take a step back into time and walk through the life-sized recreation of Noah's Ark. Built to the specifications in the Bible, see jaw-dropping exhibits inside the Ark. Admission to the Famous Creation Museum along with admission to the Cincinnati Museum Center & a Riverboat Cruise along the Ohio River. 4 Nights lodging in the Cincinnati area and 8 meals are included. Registration/payment deadline July1, 2024. $779/dbl